Sign up to our newsletter and be the first to receive the Weekly Perspectives newsletter delivered directly to your email inbox.
---
Hi traders!
Here is your weekly newsletter — perspectives on trading and financial markets.
Click here for last week's edition.
The month of June has started off with a bang as the stock markets continue to climb the wall of worry and the QQQ's reclaiming all-time highs.
When I say this is the "best stock market ever" I'm not just using hyperbole or aggrandizing.
Since the March 23 lows, the SPY has produced a +46% gain making it the best 50-day stretch in the history of the index.
This past week, the US jobless claims were greater than expected, 1.8m or so — bringing the grand total to over 42 million since COVID-19 outbreak.
However the big news this week came Friday morning when the Employment Report showed that U.S. economy added 2.5M jobs in May, with the unemployment rate now at 13.3% which is well below the estimates of most economists.
If you've been following these videos then you know the return to all-time highs was a scenario that I outlined as a real probability and that has allowed us to be on the right side of price for most of the snapback rally up.
The US indices are now trading "momo up", trending, and trading with full-timeframe alignment and this means price can continue to go a lot higher and further than most traders expect.
In this week's video I discuss:  
how COV-ID 19 has been bad for humans but good for stocks
why the strategy continues to be to wait for and buy pullbacks
and being a contrarian and rotating out of the hot stocks to look for stocks and sectors where there are still shorts who may need to cover.
Now watch this week's Weekly Outlook video to see the setups and levels we'll be watching as well as the technical outlook for the VXX SPY QQQ IWM DIA EEM TSX TLT GLD MGC BTCUSD EEM and more for the week of Weekly Market Outlook For – June 8 – 12, 2020.
Quote I'm Considering
"95% of all financial history happens within two standard deviations of normal, and everything interesting happens outside of two standard deviations." – Ric Kayne 
Justifying valuations – CAPE over S&P 500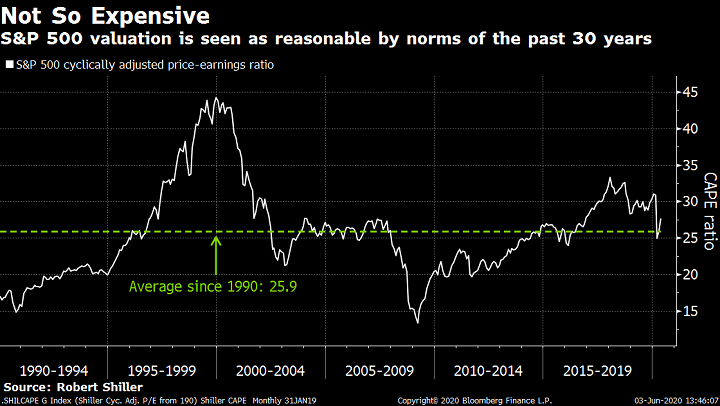 Source: Bloomberg Radio's Dave Wilson
The Economic Recovery Rests on Getting Consumers to Spend. It Won't Be Easy.
A lot of people are wondering where we go from here.  With more than 30M recently unemployed, the question is will those jobs return?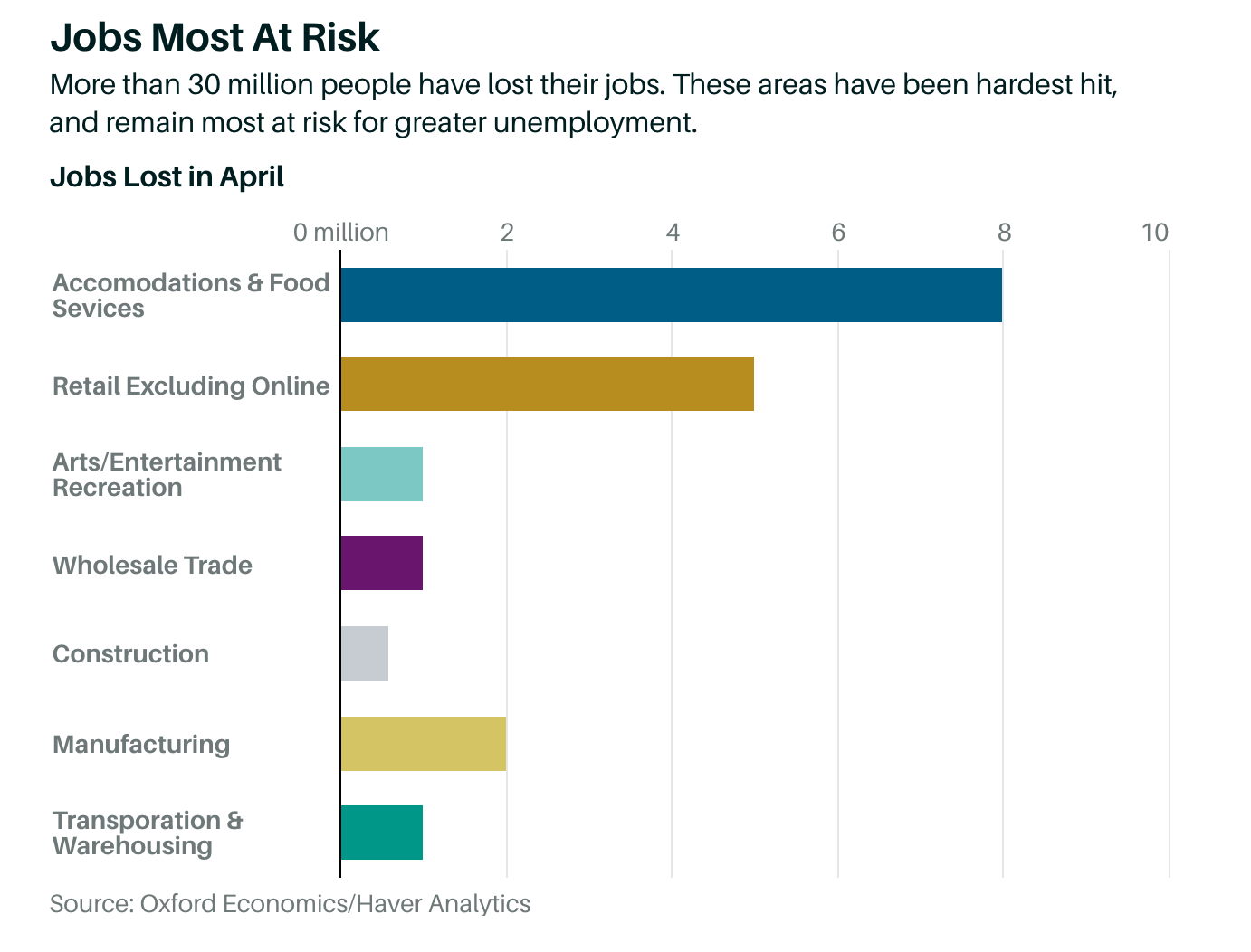 Source: Barron's